IN 2020 WE RAISED SO FAR:
1.450.176 ₺
You moved together!
STEPtember participants are passionate about being healthy, improving the lives of people with cerebral palsy and building a more inclusive world.
In what was a challenging year for so many, especially people with cerebral palsy, our steppers blew us away with their support and generosity.
Without them, this record-breaking campaign would not be possible. They are the heroes of our story!


Create or join a team of up to four or register as an individual.




Raise money to support people living with cerebral palsy.

Take 10,000 steps per day and track your progress online or in the STEPtember app.


Spread the word and encourage your friends to donate.
OUR STEPTEMBER TRAINERS
Our STEPtember trainers were at the core of the incredible results of STEPtember 2020.
They did a phenomenal job of cheering on our Steppers. They motivated them to reach their goals and make each step count for people living with cerebral palsy.
Charli
Playful, creative and always optimistic, Charli never once shied away from a challenge and she wasn't about to start now. She was your motivational mentor during STEPtember.
Marc
The only thing Marc likes more than music is exploring the great outdoors. His adventurous spirit led him to sign up as a STEPtember trainer and he encouraged all of us to reach our goals.
Neilob
Neilob is a self-starting superstar whose love for tennis has taken her to new heights. She's helped you make every step count.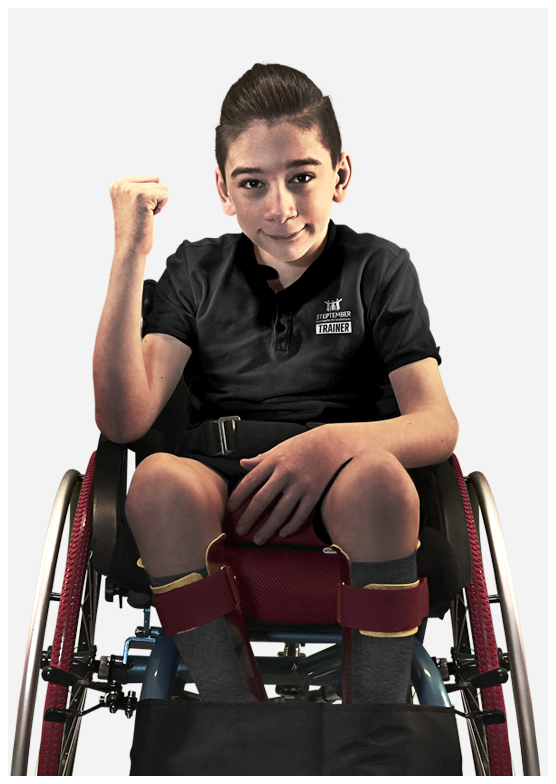 Berat
A supportive athlete with a competitive edge, Tej is a force to be reckoned with. His positive attitude radiated throughout STEPtember.
TOP FUNDRAISERS
Congratulations to our top fundraisers! You can now also check out ALL our leaderboards that show top fundraising teams, top stepping organisations, top stepping individuals and top stepping teams!
1

Ford Otosan

RAISED


₺400.317
2

ACEMAR

RAISED


₺111.155
3

BORUSAN

RAISED


₺108.196
4

AstraZeneca

RAISED


₺59.903
5

Logo Yazılım

RAISED


₺55.165
1

STA® WALKS

RAISED


₺178.500
2

Breath&Step&Smile

RAISED


₺84.320
3

İK & Muhasebe

RAISED


₺57.505
4

Ford Otosan - Kota

RAISED


₺50.846
5

Operasyon

RAISED


₺50.600
1

Çiğdem Dağdelen

RAISED


₺56.605
2

Berna Ozman

RAISED


₺46.920
3

Demet Blanke

RAISED


₺23.675
4

Gamze Özkanca

RAISED


₺21.300
5

Özden Duman

RAISED


₺18.850
Connect with Us
#steptemberturkiye