IN 2020 WE RAISED SO FAR:
1.416.836 ₺
It's time to step up
When you sign up for STEPtember, you'll be raising funds for vital equipment, research, therapy and services for people living with cerebral palsy. And you won't have to do it alone. Our STEPtember Trainers will give you and your teams the tools to succeed every step of the way, including motivational messages and expert fundraising tips.

Event start date: Tuesday September 1st, 2020


Create or join a team of up to four or register as an individual.




Raise money to support people living with cerebral palsy.

Take 10,000 steps per day and track your progress online or in the STEPtember app.


Spread the word and encourage your friends to donate.
Is your organisation ready to step up?
We can help you connect your teams, departments and office locations with one inclusive and fun challenge. Every step your employees take and every dollar you raise will support people living with cerebral palsy.
If you take the first step, we'll help you with the rest

First Name Last Name, Title, Company

First Name Last Name, Title, Company
OUR STEPTEMBER TRAINERS
New for 2020: You'll have additional support from our STEPtember trainers, who will help motivate you to reach your stepping and fundraising goals via email and instant messaging throughout the month of September.
Charli
Playful, creative and always optimistic, Charli has never once shied away from a challenge and she's not about to start now. Consider her your motivational mentor during STEPtember.
Marc
The only thing Marc likes more than music is exploring the great outdoors. His adventurous spirit led him to sign up as a STEPtember trainer. Now he's ready to help you reach your goals.
Neilob
Neilob is a self-starting superstar whose love for tennis has taken her to new heights. This year, she's ready to help you make every step count.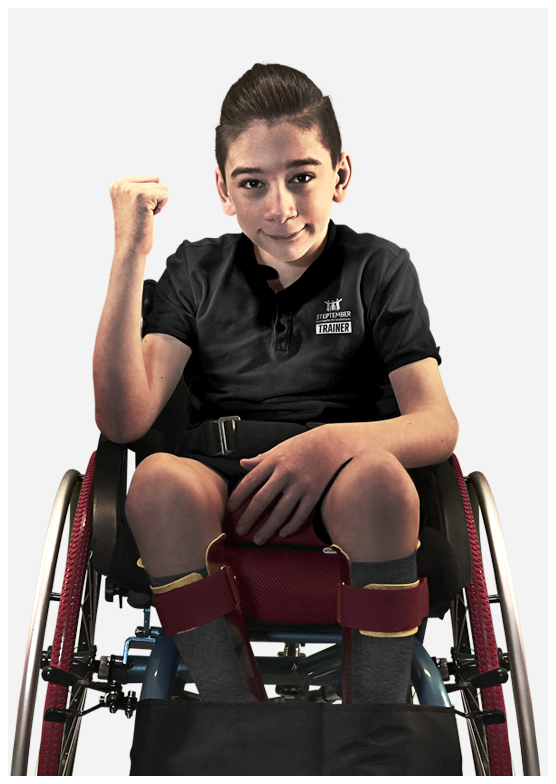 Berat
A supportive athlete with a competitive edge, Berat is a force to be reckoned with. His sharp thinking is sure to shine through during STEPtember.
TOP FUNDRAISERS
Congratulations to our top fundraisers! You can now also check out ALL our leaderboards that show top fundraising teams, top stepping organisations, top stepping individuals and top stepping teams!
Connect with Us
#steptemberturkiye